And no, it's not just for moving homes!
Is GOGOVan just for moving furniture or carton boxes? Well, you may be wrong! GOGOVan can do much more than just moving furniture and moving homes! Let's explore 3 other great ways GOGOVan can help you in this quick read! 
1) Event / Exhibitions
Your organization may be involved in various exhibitions, events and roadshows throughout the year. Many of us panic when it comes to moving goods before and after any exhibition and event. You might have a company vehicle to help you but there could be last minute items that needs to be fetched from another location. Seems like on-demand transport services will be helpful in such situations. Want to move all your tools, equipments and goods at one go?  GOGOVan can help you!
What about customers and shoppers at huge discount fairs and exhibitions? If you are buying items that are bulky such as baby strollers, furniture, art pieces etc, GOGOVan is here to help you solve your problems! Just request for a suitable vehicle type from GOGOVan, to cater to the size of all your items. Remember, you are only paying for the vehicle to your location. You can put as many items as you can into the vehicle, as long as everything can fit in!
2) Delivery For Sport Activities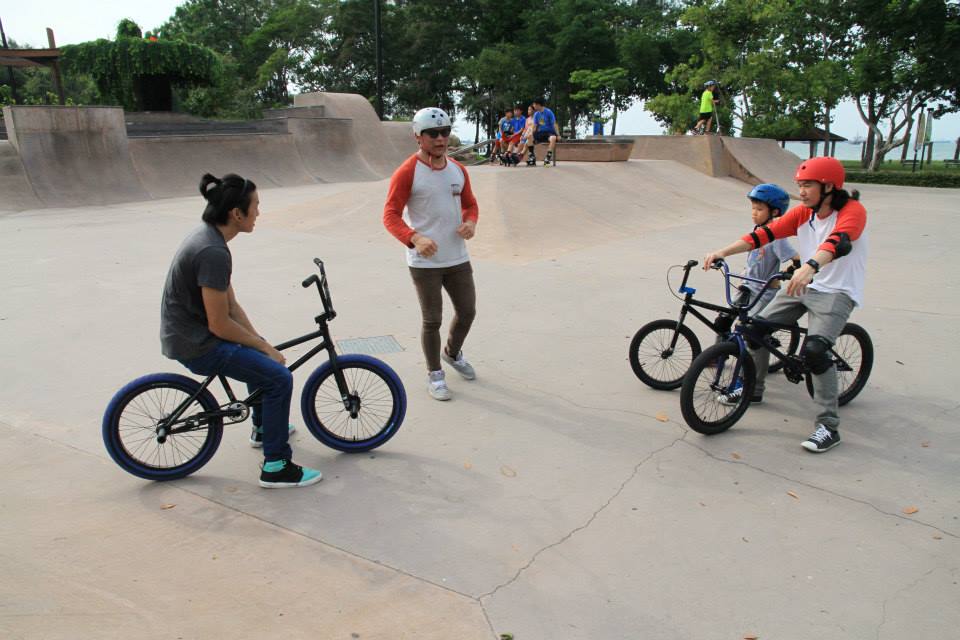 Camping, cycling and outdoor boot camp — activities with bulky and heavy items. Not all families own a van or a lorry to help them transport all these equipment. The easiest way is to book a GOGOVan, on-demand. Within the next 15 minutes after booking, the driver will come around to pick up both you and your sports equipment to the destination!

Here's a review from one user who has been using GOGOVan for mountain biking.
Audwin T  ⭐⭐⭐⭐⭐
「 Very good n convenient service!! Very pleasantly surprised by e the possibilities and e overall experience!! – I only know that my buddies use it to transport their bikes when we go mountain biking, … – but last week, I was hoping to borrow a soccer jersey (yes, football fever lol!) from my buddy and didn't have time to pick it up. It wasn't nice to have him send it to me either. So for the price of less than a beer at a bar, he would get it to me. I activated him slightly past 2 pm, and the jersey got to me at 3 pm!! $9 including pleasant driver (Sarimah) tip!! What more could I ask for really? I guess I didn't fully understand GOGOVan capabilities till now!! 」
3) Help to deliver Cakes
Busy planning for a birthday party event and you do not have time to collect your cakes? Or do you own a cake shop and delivering cakes takes up your time?
Worry no more. GOGOVan is here to make your life easier! We are also able to help you deliver your cake to the destination you want. See how one customer used GOGOVan to collect her cake from her personal baker, who operates a home-based bakery business.
Jen Ong ⭐⭐⭐⭐⭐
「 My baker sent me a cake via GOGOVan delivery service on 13 Aug. GOGOX Driver was on time, and called when arrived. He carefully retrieved the cake from his vehicle. Service was reliable and efficient! mill definitely use GOGOVan again in the future. Thank you for a most pleasant first time with GOGOVan, and definitely will be the start of many more to come in the future. 」
If you have something you need to pick-up and delivery, or if you have anything too big to fit into a car, and need transport help for bulky items, GOGOVan is always here for you!
About GOGOVan:
We provide on-demand, same day delivery service and booking delivery services. We can help you deliver gifts, move furniture, courier documents, plants, etc to your office, your home and to any event. GOGOVan connects you with the thousands of drivers on the roads every day to allow you to get quick and efficient services, same-day and on-demand, with the flexibility to schedule for a pick-up or delivery one month before, or one hour before the time you need it.
Want to know more about us, you can go to visit the website. You can also download our on-demand app (iTunes / Play Store), and place a booking at your fingertips!
---