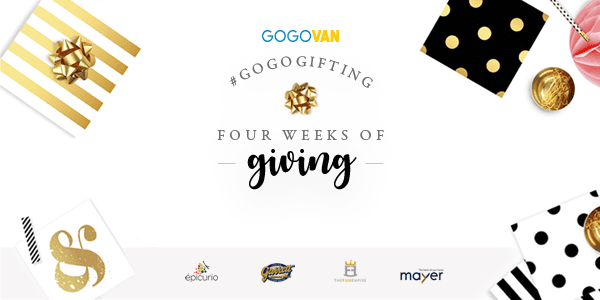 GoGoGifting is back this year. Like the @GoGoVanSG Facebook page and visit our page EVERY MONDAY in December where we will hold a weekly giveaway with existing GoGoVan partners. Be spoilt for choice this December. Read more to get more details. 
Every MONDAY, we'll give you something to look forward to. Here's what we have for grabs this year:
---
Week 1: Wine Down and Chill
Starts 28th November 2016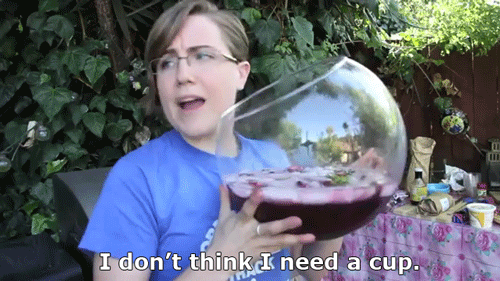 Every party needs a little bubbly. We'll kickstart the giveaway with a bottle of Brimoncourt Brut Regence (worth $64 each!) for THREE winners from Epicurio. They're known for their exquisite taste and we're glad to support them in their 1-hour express delivery. If you have a party and need something to celebrate, check out Epicurio to get some bubbly.
---
Week 2: Pop Some In Yo' Mouth
Starts 5th December 2016
This week, we have 10 sets of 1 Gallon Tin from Garret Popcorn® up for grabs. That's just enough popcorn to last the week. Garrett Popcorn® is the ideal gift for anyone and especially so with the new Cocoa CaramelCrisp® flavour. They even have Christmas packaging available just for the month. Tell us which Popcorn Tin do you like more and stand to win a 1 Gallon Tin to share.
---
Week 3: May The Force Be With You
Starts 12th December 2016
If you think corporate games are boring, win yourself 10 x $50 The Fun Empire vouchers. If the force is strong with your group of friends, play a game of Sabertag and bring out the inner Jedi within. Don't worry, a master Jedi will train you before you face off against The Sith. If you'll like to stay fit during the festive period, how about joining a Saberfit session.
---
Week 4: Have A Blend Of A Time
Starts on 19th December 2016
Staying healthy during the Christmas season is all the range and Mayer Marketing is giving away 3 x Mayer Personal Blender (worth $69 each!) this Christmas. Did you know that you can purchase Mayer products online? Check out their e-commerce site and start purchasing your household goods to kickstart your health goals for 2017.
---
Check out the GOGOVAN Facebook page every Monday (starting from 28th November) and join the weekly giveaway.
Terms & Conditions apply.
---