The GOGOVan App has gotten a facelift! Packed with new functions, new features, and a slick new design, it will definitely ensure that your GOGOVan experience will be even more fulfilling than before. The update also comes with a simpler and cleaner user interface, to also allow you to place your orders even more efficiently than ever! Let's explore some of the features of the new look GOGOVan App.
New Interface to Place Orders Easily
The new GOGOVan App has a clean and fresh new design with a simple interface to provide you with a seamless ordering experience. What's more, with a clear and large map display, you will be able to easily observe your pick up point, waypoints, and destination on the map to allow you to better plan out your extended journeys! 
Simplified Registration Process
After login, the new app not only allows you to view the order history, but also automatically displays the locations from your past transaction. Using your new GOGOVan App should be quick and efficient. To register, simply enter your email, mobile number, or even log in via your Facebook account. In no time at all, you will be ready to place your GOGOVan order!
Improved GOGOX Driver Tracking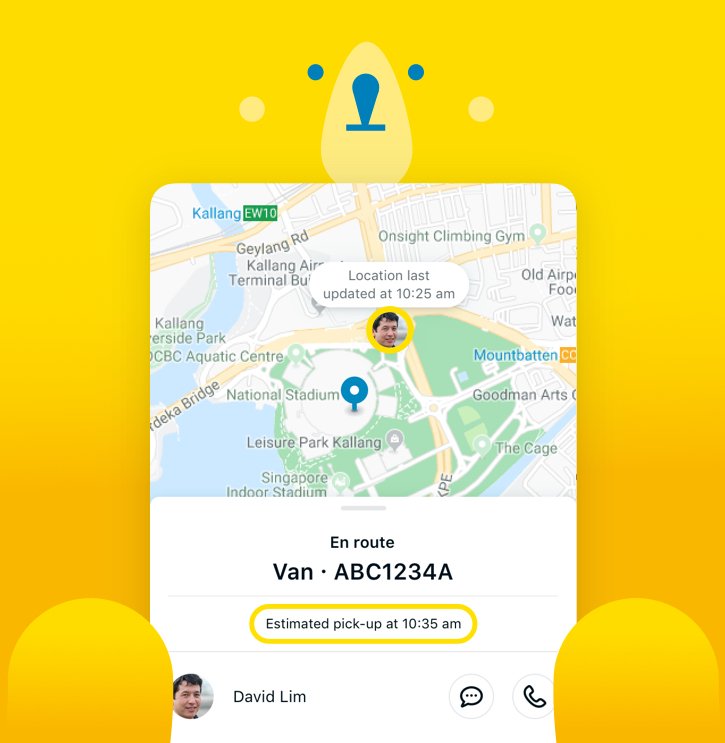 Our driver tracking system is now better than ever! With an improved driver tracking system, the new look GOGOVan App will allow you to determine the exact location of your GOGOVan driver, with greater accuracy. What's more, tracking is now real-time. This means that once your order has been accepted by your driver, you can now track his real-time location and delivery status with ease!
Placing Orders is More Intuitive
The new GOGOVan App also includes a key change in the way in which you place your GOGOVan booking. You will no longer need to place a booking by selecting the service type that you require. With the new GOGOVan App, you will simply need to enter your pick up address and destination, then select your desired vehicle and you are all set! Placing a booking is now efficient and straightforward!
How Can GOGOVan Help You?
Select the size of the GOGOVan transport vehicle that will best suit all your needs. With customisable manpower addition options, you can even choose how much additional help you require for the most savings! Furthermore, experience immediate logistical support, make a booking on the GOGOVan App and get matched with a driver within seconds! You can also reach our Customer Service Support Staff daily from 9am to 6pm at 6836 1110. With GOGOVan, experience efficient, reliable and care-free service.
Related Articles: Transport And Deliveries From Industrial Areas In North of Singapore: Why You Should Use GOGOVan!
About GOGOVan:
We provide on-demand, same day delivery service and booking delivery services. We can help you deliver gifts, move furniture, courier documents, plants, etc to your office, your home and to any event. GOGOVan connects you with the thousands of drivers on the roads every day to allow you to get quick and efficient services, same-day and on-demand, with the flexibility to schedule a pick-up or delivery one month before, or one hour before the time you need it.
Want to know more about us, you can go to visit the website. You can also download our on-demand app (iTunes / Play Store), and place a booking at your fingertips!
---