With Valentine's Day just a few days away, are you stressing over gift ideas for your significant other? Look no further! We are here to provide some inspiration on the best gifts you can get your driver that you probably never thought of. These few gift ideas can make your Valentine's Day date that much better.
For Her:
Earphones
Music is an essential part of people's lives nowadays. More and more earphones of different price points and qualities can be found on the market. Furthermore, with the various music streaming platforms, many of us are able to listen to music on our mobile devices. Brands boast tangle-free cables, seamless Wireless Bluetooth connection, sweatproof earphones and many more. There is something for everyone doing any activity! They are also compact and convenient to allow her to keep them conveniently in her handbag. This is a perfect gift for her to enjoy her music on the go.
A large variety of earphones can be found in most consumer electronics stores around Singapore. Furthermore, you can visit online stores such as Lazada or Qoo10 to purchase brands that are not readily available in Singapore. You may even be able to find familiar earphone brands at a more affordable price!
European Cheeses
Is she a foodie? Cheese is a very popular food item in many European cuisines. With its wide range and spread of options, from soft cheeses such as Brie and Camembert to harder cheeses like Parmigiano-Reggiano and Pecorino, there is something for everyone. Let her indulge in the best cheeses this Valentine's Day. Visit stores such as Jones The Grocer and La Petite Boutique who specialise in the sale of European cheeses in Singapore. They hold a large spread and variety of cheeses from all over Europe. Purchase several types of cheeses and enjoy them at home with her with a glass of wine for a perfect Valentine's date night!
For Him:
Comic Books and Posters
The Marvel Cinematic Universe (MCU) and DC Extended Universe (DCEU) have taken the world by storm. With the realisation of our favourite superheroes on screen, it has brought the average viewer closer than ever to comics books. This Valentine's Day, why not get him a set of classic comic books. Allow him to find out more about how his favourite on-screen characters came about through the eyes of comic books. You can evoke his interest in comic books like how generations of boys before him have. If he does not enjoy classic comic styles, purchase the latest issues of comic books to keep him updated with the newest storylines that may be featured in the cinematic universes! You can purchase them in specialised shops such as Comics World Singapore or in commercial bookstores such as Kinokuniya.
Other than comic books, you can also buy him that well-designed and epic movie poster that he was gushing about. He can frame up the poster and display it proudly on his wall in his room! Shops such as PosterHub, sell authentic and quality posters from recent as well as classic movies. There is something for everyone!
Bottle of Pomade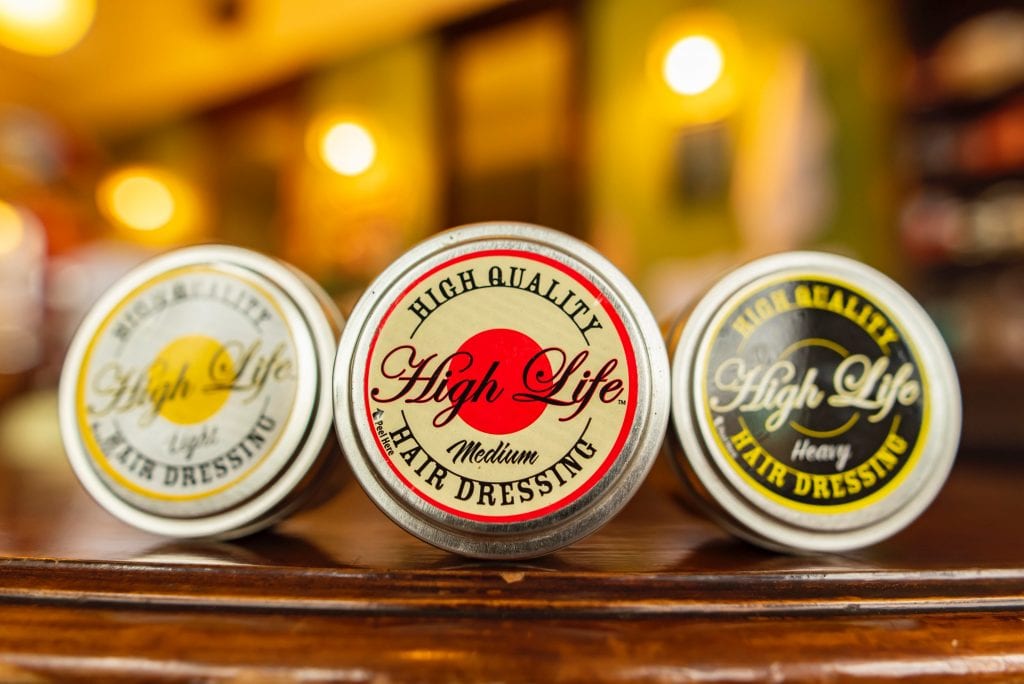 With the current trend of Pompadour related hairstyles, hair styling pomades have gained popularity. If he is very into personal grooming and hair styling, why not get him a good bottle of pomade? New pomades are always released on the market, with varying levels of hold and different scents. As more and more are being released, the prices or pomades have gradually become more affordable. Take time to slowly explore not only the popular pomade brands but the newer ones as well! 
For Us:
Workshops and Classes
Do not feel like buying a gift for your significant other? Then why not make something that you can bring back with you! Various types of lifestyle and leisure classes have become popular over the years! You can try the following workshops with your significant other this Valentine's Day!
Participate in a pottery class and mould a porcelain bowl that you can use to remember all the times spent with your loved one. Head down to Smell Lab to make beautifully scented shower gels that you may use at home! Create lovely looking candles to light up your homes at The Concrete Everything Store!
Get Help from GOGOVan
Valentine's Day coming up soon and you do not have time to go down to the store to collect that item you purchased for your driver? Ask GOGOVan for help! Download the GOGOVan application on the AppStore or Google Play Store and be matched with our friendly GOGOVan delivery drivers! You can even use the promo code "GOGOVDAY15" to get 15% off all your van bookings and small item deliveries. So have no worries about your gift not arriving on time. You can book the vehicle that you need now and get your item delivered now!
About GOGOVan:
We provide on-demand, same day delivery service and booking delivery services. We can help you deliver gifts, move furniture, courier documents, plants, etc to your office, your home and to any event. GOGOVan connects you with the thousands of drivers on the roads every day to allow you to get quick and efficient services, same-day and on-demand, with the flexibility to schedule for a pick-up or delivery one month before, or one hour before the time you need it.
Want to know more about us, you can go to visit the website. You can also download our on-demand app (iTunes / Play Store), and place a booking at your fingertips!
---